Expert in Cultural Keys of Iran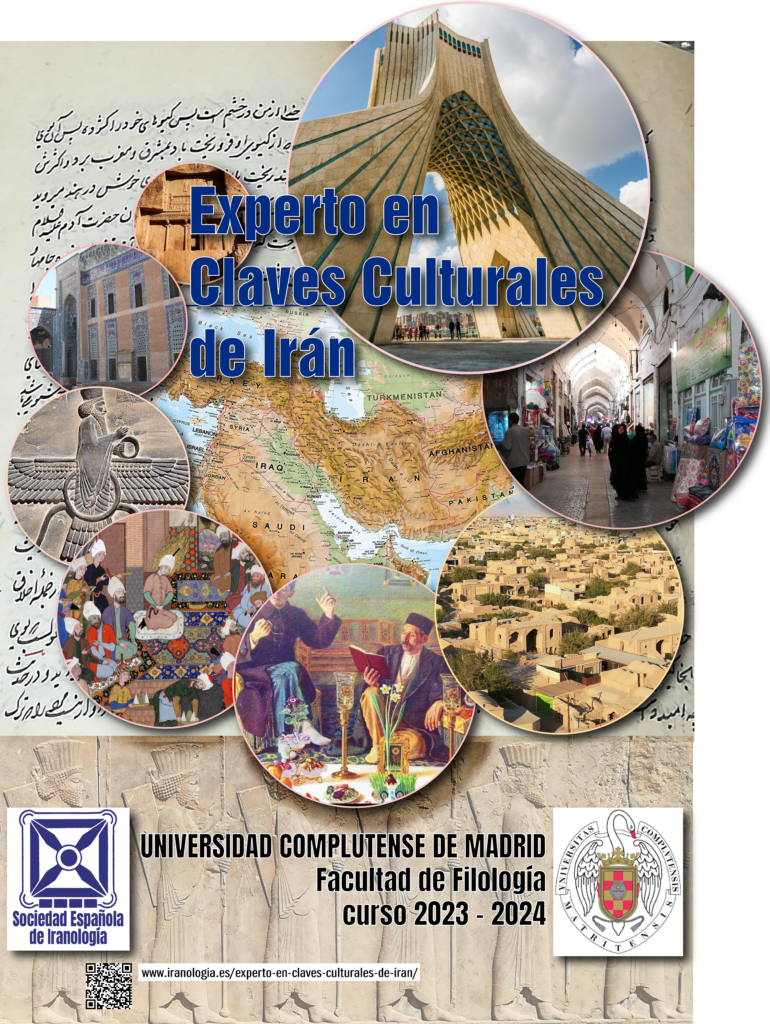 The objective of the Complutense University of Madrid title "Expert in Cultural Keys of Iran" is for students to acquire extensive knowledge about the interrelationship between the various cultural manifestations of the different civilizations settled in Persia for 2,500 years and the way in which they influence the social and political context of the current Islamic Republic of Iran.
The disciplinary approach allows us to discover the idiosyncrasies of a country that has been the cradle of civilizations and that currently constitutes one of the geostrategic axes of the Middle East.
The "Expert in Cultural Keys of Iran" course is aimed at a broad profile of students, whether they are graduates or postgraduates, coming from very diverse disciplines, such as Arts and Humanities, Journalism, Economics, Social and Legal Sciences, Polytechnics, as well as professionals from different sectors, from diplomacy to representatives of entities or business groups operating in Iran.

The program approach combines a solid theoretical knowledge of the origin of cultural and social diversity in Iran with a practical development that will allow understanding the geostrategic dimension of Iran in the 21st century. This will make it possible to value the challenges of Spain and the West in a global environment characterized by profound institutional changes. In addition, the course has the advantage that it will be taught both face-to-face and via streaming synchronously, to make it easier for students who do not live in Madrid to follow the course. In order to get matriculated in the course throughout the month of September, it is mandatory previous pre-registration.
Unlike other European countries, Iranian studies in Spain are barely present in Spanish Universities and, therefore, this title in Expert in Cultural Keys of Iran seeks to fill not only an academic void, but also to train future professionals who can offer an objective knowledge about the transformations of modern Iran.
It is intended that students understand the cultural conditions of Iran and differentiate it from the Arab environment, to which it does not belong, both due to its religious roots and traditions and through the analysis of the vast profane and religious literature of the classical period, to understand the deep connections of the Indo-European civilization to which Iran belongs.
The methodology of this course is based on the immense cultural wealth of Iran and the deep interrelationship between art, science, religion, politics and society. All this, so that the participants in this course can understand the tensions between tradition and modernity that currently exist between a theocratic regime and a society characterized by a young population with a high level of training that requires profound transformations of the system.
MORE INFORMATION