Nowruz (persian new year)
For celebrating the Nowruz feast, Haft-Sin is prepared, a table with a tablecloth on which seven (sacred number) elements are placed whose denomination begins with the letter S of the Persian alphabet, namely:
Sabzé (sprouted wheat or lentils adorned with a red ribbon), represents rebirth.
Sib (apple), desire and beauty.
Sir (garlic), cheers.
Somag (sumac) a species that comes from the tree of paradise.
Serké (vinegar), maturity and patience in the face of life's difficulties.
Sombol (hyacinth), arrival of spring.
Sekke (gold coins), prosperity and wealth.
Painted eggs are also usually placed, in the style of Easter, symbolizing fertility, along with some mirrors and a fish tank. The New Year is celebrated with the whole family gathered around the haft-sin while different readings are read in common: poetry by Hafez, surahs from the Koran….
For practical purposes, the new year begins at the nearest midnight to the instant of the vernal equinox, in this year 2021 at 0:00 hours on March 21st (according to the Gregorian calendar), see the article A brief reflection on the Iranian calendar , by Dr. Heydari Malayeri, on this same website https://iranologia.es/en/2020/09/23/a-concise-review-of-the-iranian-calendar/
The Nowruz season has also been seen in Iranian cinema. We highlight two films in which various aspects associated with this festivity in Iran can be enlighted. Clicking on the corresponding link you can access the film on the YouTube channel.
Year: 2006

Length: 104 min.

Director:

Asghar Farhadi

Scripyn:

Asghar Farhadi,

Mani Haghighi

Music:

Peyman Yazdanian

Fotography:

Hossein Jafarian

Starring:

Hediyeh Tehrani,

Taraneh Alidoosti,

Hamid Farokhnezhad,

Pantea Bahram,

Matin Heydarnia,

Houman Seyyedi,

Sahar Dolatshahi,

Mehran Mahram,

Behshad Sharifian

Productor:

Boshra Film

Genre: Drama

Sinopsis: Three days before the Iranian New Year, Rouhi is employed as a home maid by Morteza and Mojdeh, a married couple who live with their son. Mojdeh suspects her husband is unfaithful to her. Rouhi observes the relationships and circumstances surrounding the life of that family during "Fire Wednesday."(FILMAFFINITY)
Awards:

2007: Festival de Cine de Las Palmas: Winner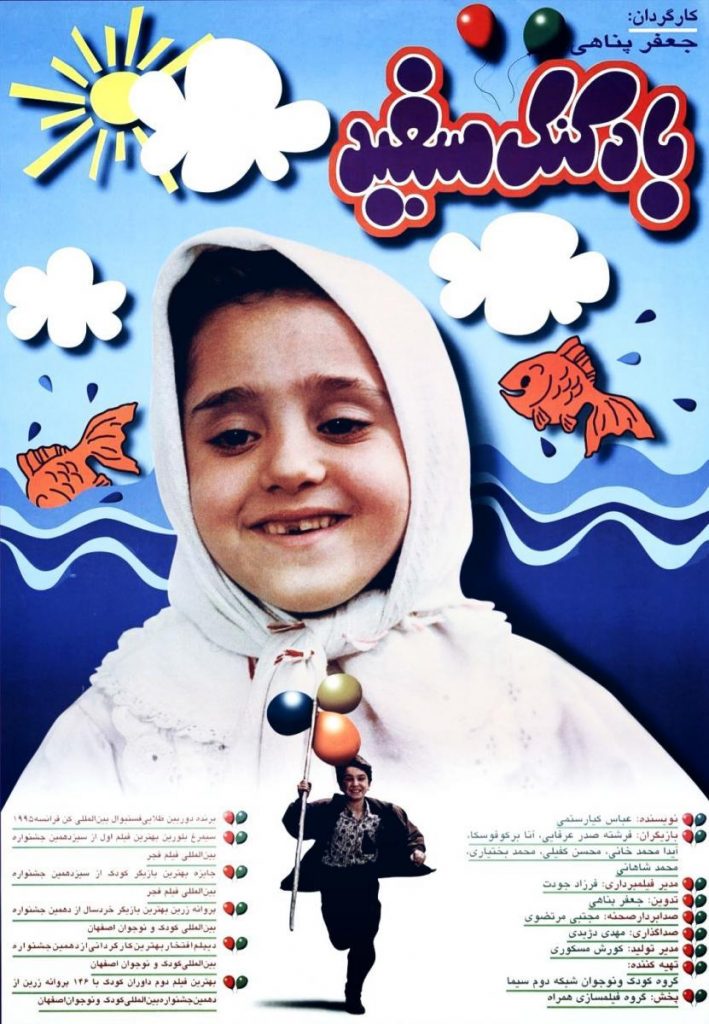 Year: 1995
Length: 85 min.País
Director: Jafar Panahi
Script: Abbas Kiarostami
Fotography: Farzad Jadat
Starring: Aida Mohammadkhani, Mohsen Kalifi, Fereshteh Sadr Orafai, AnnaBorkowska, Mohammad Shahani, Mohammed Bahktiari, Aliasghar Smadi, Hamidreza Tahery, Hasan Neamatolahi, Asghar Barzegar, Bosnali Bahary, Mohammadreza Baryar, Shaker Hayely, Homayoon Rokani
Productor: Ferdos Films
Genre: Drama, Childhood
Sinopsis: On March 21st, the first day of spring, the New Year is celebrated in Iran. Razieh, an eight-year-old girl, dreams of getting the traditional goldfish for that party. With the help of her brother Ali, she convinces her mother to give her money for buying it. But the way to the goldfish shop is very long and full of dangers. Razieh, alone and helpless, goes through all kinds of adventures before getting what she wants: she loses and gets her money, it is stolen, it falls down a sewer, she is late to the store. Celebrated film written by Kiarostami and awarded at Cannes.. (FILMAFFINITY)